THE FLOATING CLASSROOM
The Floating Classroom is where science on the water happens! Our boat, the MV Teal, is the perfect platform for children and adults alike to participate in scientific experiments and observations concerning our Cayuga Lake watershed. Every year we take 1000s of people out on the lake to show them what we do and give them a chance to do it themselves. From measuring water temperature to looking at plankton under microscopes, people are consistently amazed by what they see and learn!
Floating Classroom cruises are available for classes, community groups and camps, May through October. While our primary vessel is based on Cayuga Lake, our instructors are also available to visit neighboring Finger Lakes. We offer programs designed for audiences ranging from 5th grade to adult, and we are happy to customize our presentation to suit your needs.
Our goal at Discover Cayuga Lake - Floating Classroom is to ensure that community members throughout the Cayuga Lake watershed have access to meaningful, educationally enriching experiences on Cayuga Lake. In facilitating these experiences, we focus on hands-on experiential learning. You can do environmental science, learn about the lake and its watershed, and you can even get lake-based programming in other subjects including history, art, and local geography.
Planning Your Cruise on the Floating Classroom
Contact us with questions at any point in your planning process!
Scheduling
A typical program can include a field trip and a class visit, or just the field trip.

Cruises vary from one to three hours. Two-hour cruises are popular and allow for a range of cruise activities.

Barring high winds or lightning, we are an all-weather program, so please dress accordingly.

See our cruise calendar or contact us for available dates.
Programming Objectives
Inquiry-based STEM enrichment for schools and educational groups.

Team-building and personal growth experiences.

Attention to local historical and cultural context.

Meeting your goals!
on board curriculum
Please take a look at the details on this page.
Locations
We are based in Ithaca, NY, and cruise from points around the south end of Cayuga lake.

Further north, we also can arrange cruise programs at Myers Point, Taughannock Falls State Park, Wells College in Aurora, Sheldrake Point and Cayuga, NY. Location fees apply.
Costs
Our goal is to ensure that everyone can afford the Floating Classroom, so please talk to us about your budget.
The charter rate for a fully-staffed Floating Classroom cruise is $330/hour, and includes a instructional crew of 4, who will lead every aspect of your program. (When fewer crew are required, rates vary accordingly.)

On-land and classroom instructional time is $50/hour.

Financial aid is available (more info). We do ask that you help us use these funds wisely and equitably.

We look forward to hosting your educational group!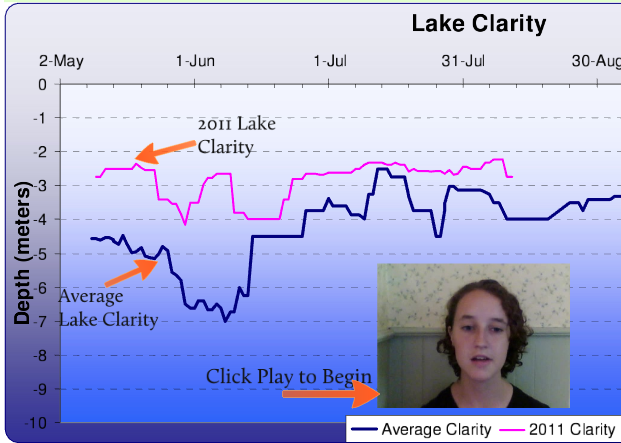 Lake Profiles from Students on the Floating Classroom!